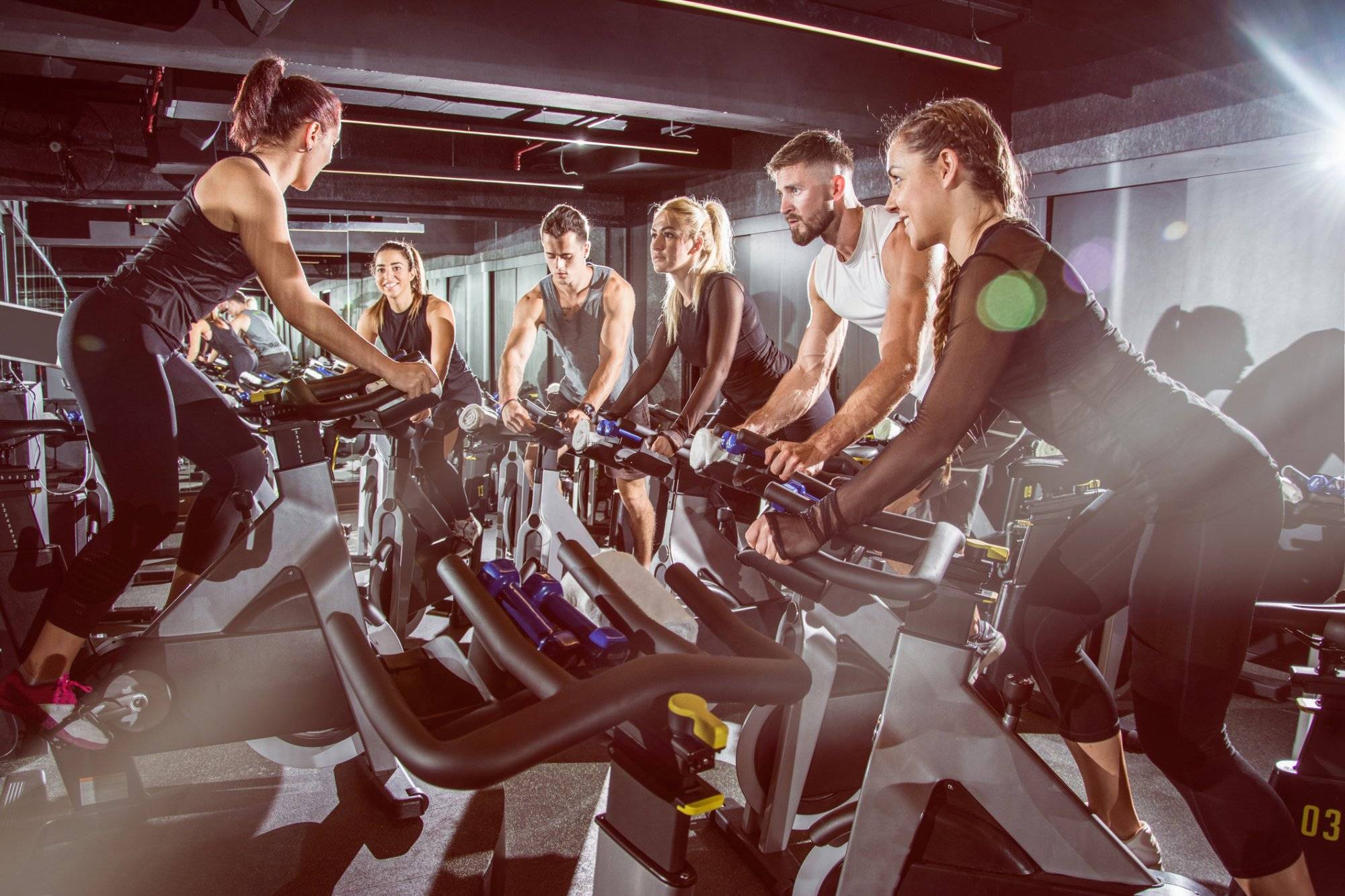 Embark on an invigorating and exhilarating fitness journey at CycleBar, located within Timber Prairie Plaza in Flower Mound. Within our bustling complex, you'll find the ultimate destination for indoor cycling rides that will get your heart pumping and your body moving. Experience the thrill of an intense workout while enjoying the camaraderie of fellow fitness enthusiasts at CycleBar. Stop by today and discover the best indoor cycling rides at Timber Prairie Plaza:
Unleash Your Potential with Indoor Cycling Rides
Indoor cycling rides at CycleBar are designed to push your limits and unleash your full potential. Led by highly trained and motivating instructors, each class is carefully crafted to challenge your endurance, build strength, and improve your cardiovascular fitness. Whether you're a seasoned cyclist or new to indoor cycling, CycleBar offers classes suitable for all fitness levels. With their dynamic and energizing rides, you'll experience a full-body workout that will leave you feeling empowered and accomplished.
State-of-the-Art Facilities
CycleBar provides a state-of-the-art indoor cycling studio equipped with cutting-edge technology and amenities. From the moment you step into CycleBar at Timber Prairie Plaza, you'll be greeted by a modern and welcoming atmosphere. The studio features top-of-the-line stationary bikes, immersive lighting, and a high-quality sound system that will enhance your cycling experience. Stay hydrated and refreshed with complimentary water and towels, ensuring a comfortable and enjoyable workout session.
Community and Motivation
At CycleBar, it's not just about the workout—it's about the community and motivation that comes with it. The supportive and energetic environment at CycleBar creates a sense of belonging and camaraderie among riders. You'll find yourself motivated by the collective energy of the class as you pedal to the beat of exhilarating music. Whether you're seeking a solo workout or prefer the energy of a group setting, CycleBar offers a community of like-minded individuals who are passionate about fitness and wellness.
Visit CycleBar at Timber Prairie Plaza in Flower Mound today and discover the transformative power of indoor cycling rides. Book a class, hop on the bike, and let the music and guidance of the instructors propel you toward your fitness goals. Experience the joy of sweating it out and pushing yourself to new heights at CycleBar. Elevate your workout routine, embrace the positive vibes, and unlock a healthier, stronger version of yourself at CycleBar in Flower Mound. Looking to enjoy more in Deer Park? Check out our directory today!
Timber Prairie Plaza is offered by Weitzman. Weitzman is one of the leading Retail Real Estate companies in North Texas. Weitzman offers a full range of Retail Real Estate services including Project Representation, Tenant Representation and Investment Sales and, is also a leading Asset Management and Development Services Retail Real Estate firm.
Photo Sourced from Getty Images: #918931148